Our Lamb
We supply a wide range of great tasting products for all occasions. You can select from our regular lamb box options or choose your own custom cuts.
We raise our lambs to approximately 100 lbs live, which we believe will provide you with the optimal combination of quality and value. Most lambs will provide approximately 35-40 lbs of meat. This quantity will vary due to deboning and cuts selected.
* Lighter lambs may be available depending on the time of year.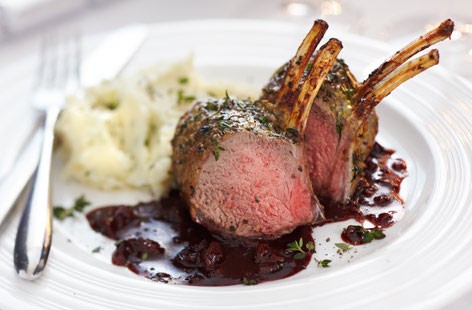 2018/19Pricing:
Whole Lamb Box: $350
Half Lamb Box: $180
Prices per/lb:
Loin Chops: $14.50
Shoulder Steaks​: $12.50
Frenched Rack: $16.00
Shanks: $9.00
Ribs: $9.00​
Ground Lamb: $9.00​
Ground Mutton: $7.00
Mutton Sausage: $8.50​
Select Organs: $4.50
Leg Roast Bone-in: $13.50
Leg Roast Boneless: $14.00
Shoulder Roast Bone-in: $12.00
Shoulder Roast Boneless: $13.00
Whole Lamb Box:
2 Leg Roasts Bone-in
1 Shoulder Boneless
1 Shoulder into Steaks
2 Frenched Racks of lamb
​Loin Chops
Ground Lamb
4 Shanks
2 Rib Racks​​
Half Lamb Box:
2 Half Leg Roast Bone-in
1 Shoulder Boneless or steaks
1 Frenched Rack
Loin Chops
2 Shanks
1 Rib Rack
Ground Lamb