100% Handmade Soaps
We are taking our sheep milk one step further and making sheep milk soap! With more vitamins, minerals, protein and butterfat then both cows and goats, sheep milk soap has numerous benefits for our skin!
1. Moisturizes your skin due to the high fats in the milk which helps reduce the appearance of lines and wrinkles
2. Brightens your skin because of the lactic acid in the milk which acts as a natural exfoliate
3. Reduces redness and breakouts due to the anti-microbial and anti-inflammatory properties found in the proteins
4. Protects and repairs skin because the higher concentration of vitamins and minerals, especially vitamin E, are excellent antioxidants
Our soaps are made from 5 simple ingredients:
Olive Oil

Coconut Oil
Shea Butter or Mango Butter
Sheep Milk
Lye aka Sodium Hydroxide
We then add essential oils for our fragrances.
Olive Oil: Great skin moisturizer, anti-oxidant and anti-inflammatory properties, relives eczema and psoriasis, helps with acne.
Coconut Oil: Creamy lather, anti-bacterial and anti-fungal properties, excellent moisturizer, high in fatty acids just to name a few.
Shea Butter: High in vitamin A, E. anti-oxidants and fatty acids so it makes a great moisturizer!
Mango Butter: Another great moisturizer due high levels of vitamins and anti-oxidants!
Bars - $8
Sheep - $8
100% Handmade - $5
Sampler Package - 3 bars $22
(Jasmine, Sandalwood & Black Raspberry Vanilla)
Live further away then you want to drive? We can ship to you!
Shipping - add $15 to your order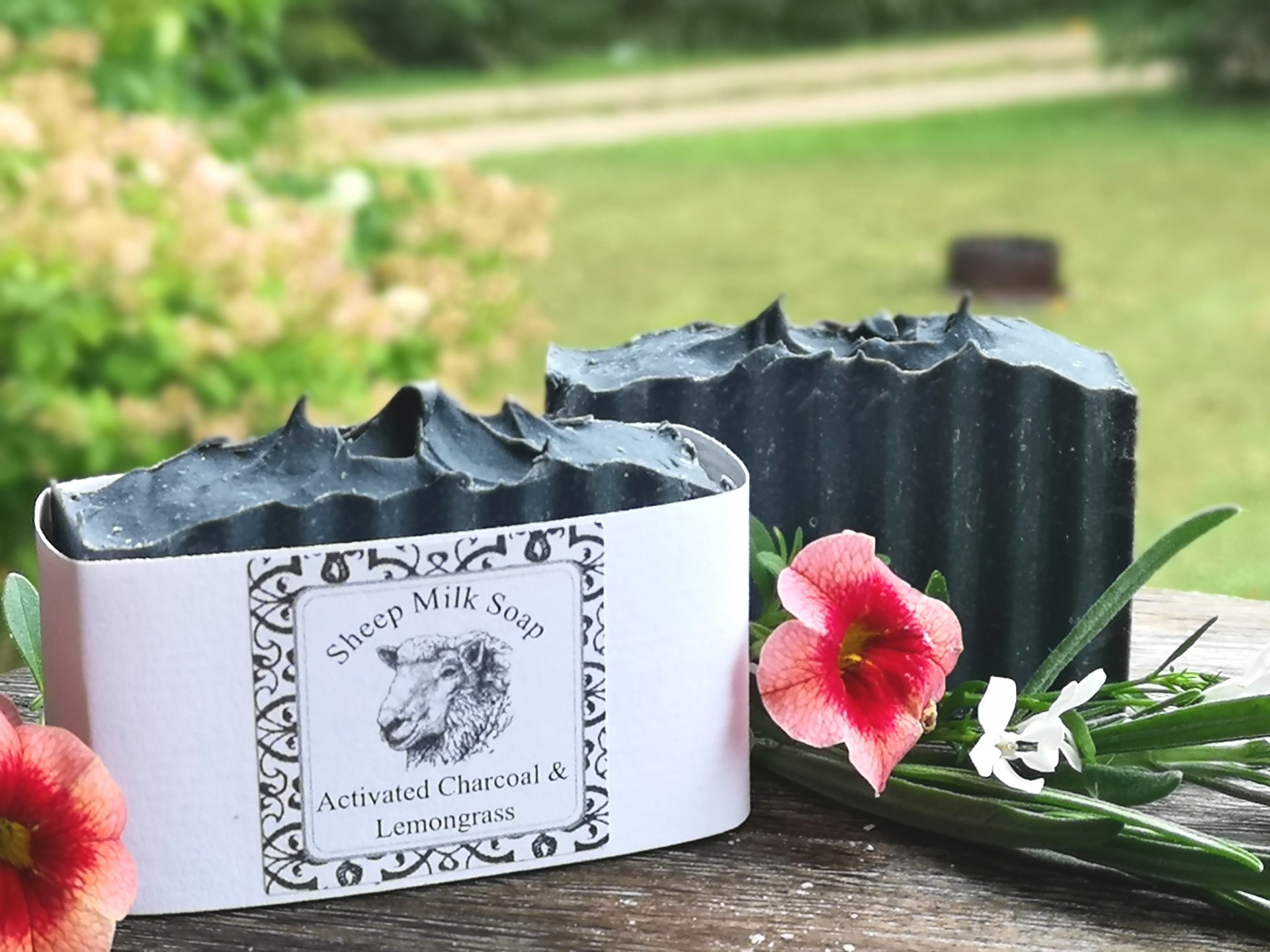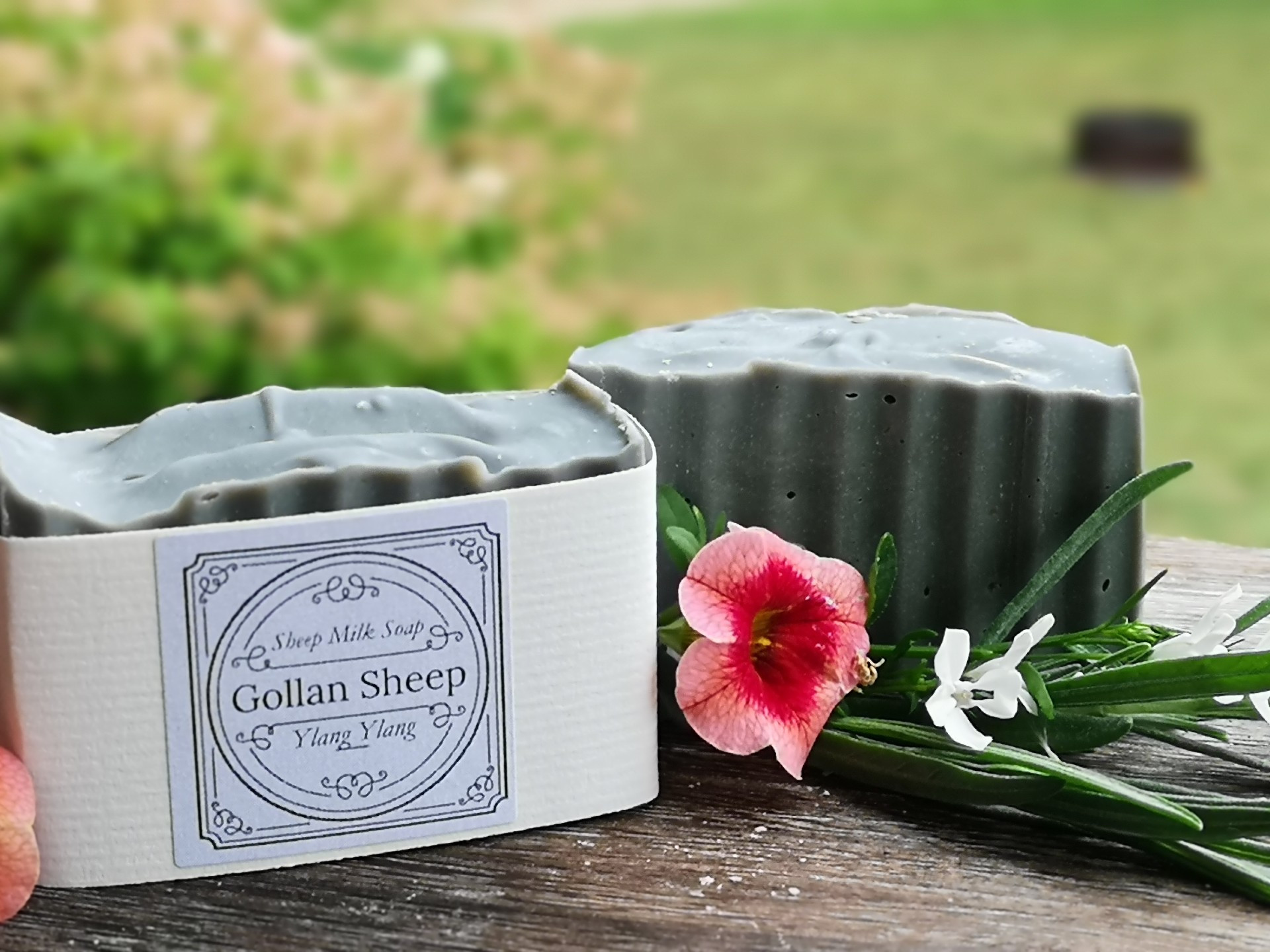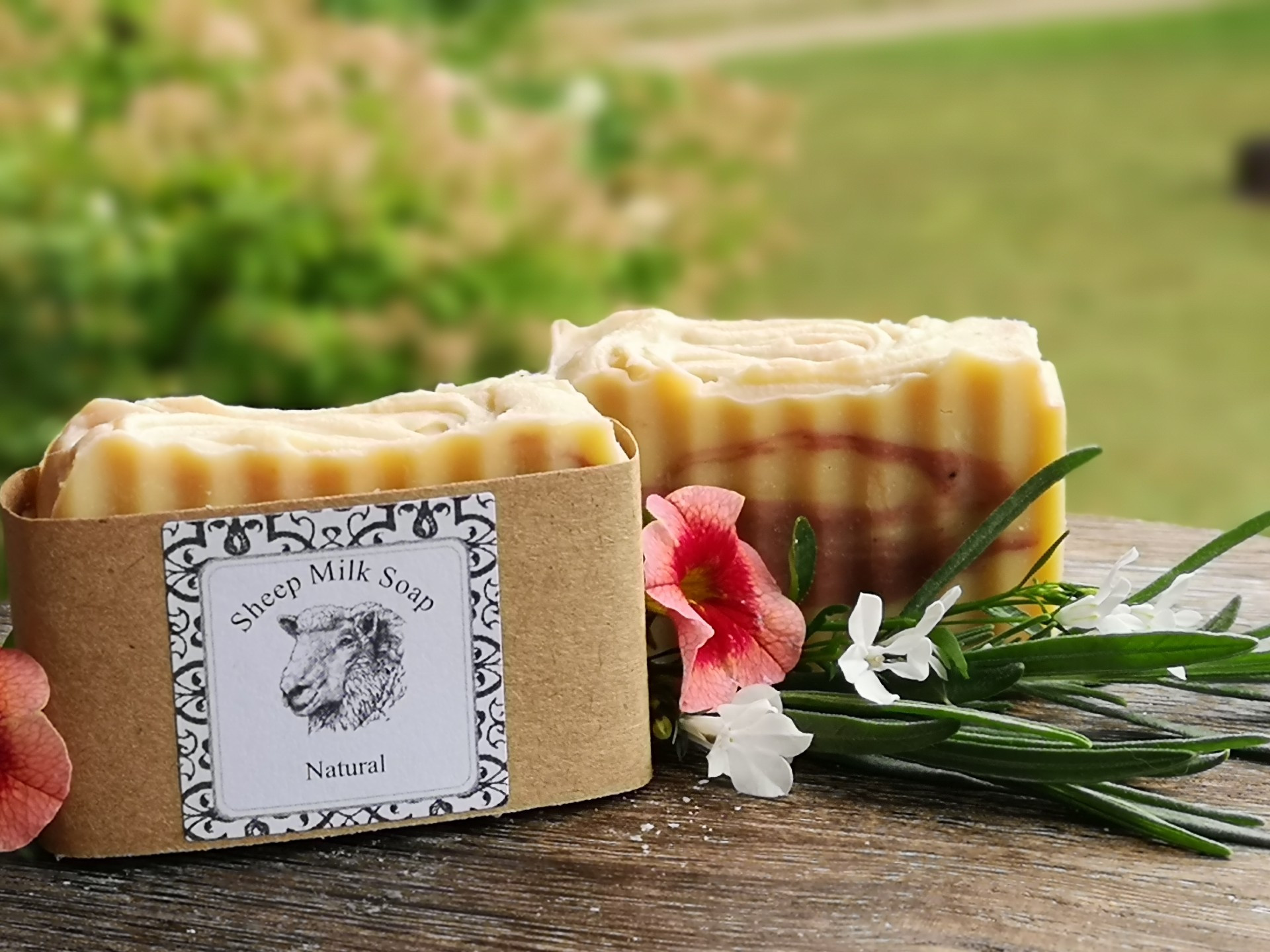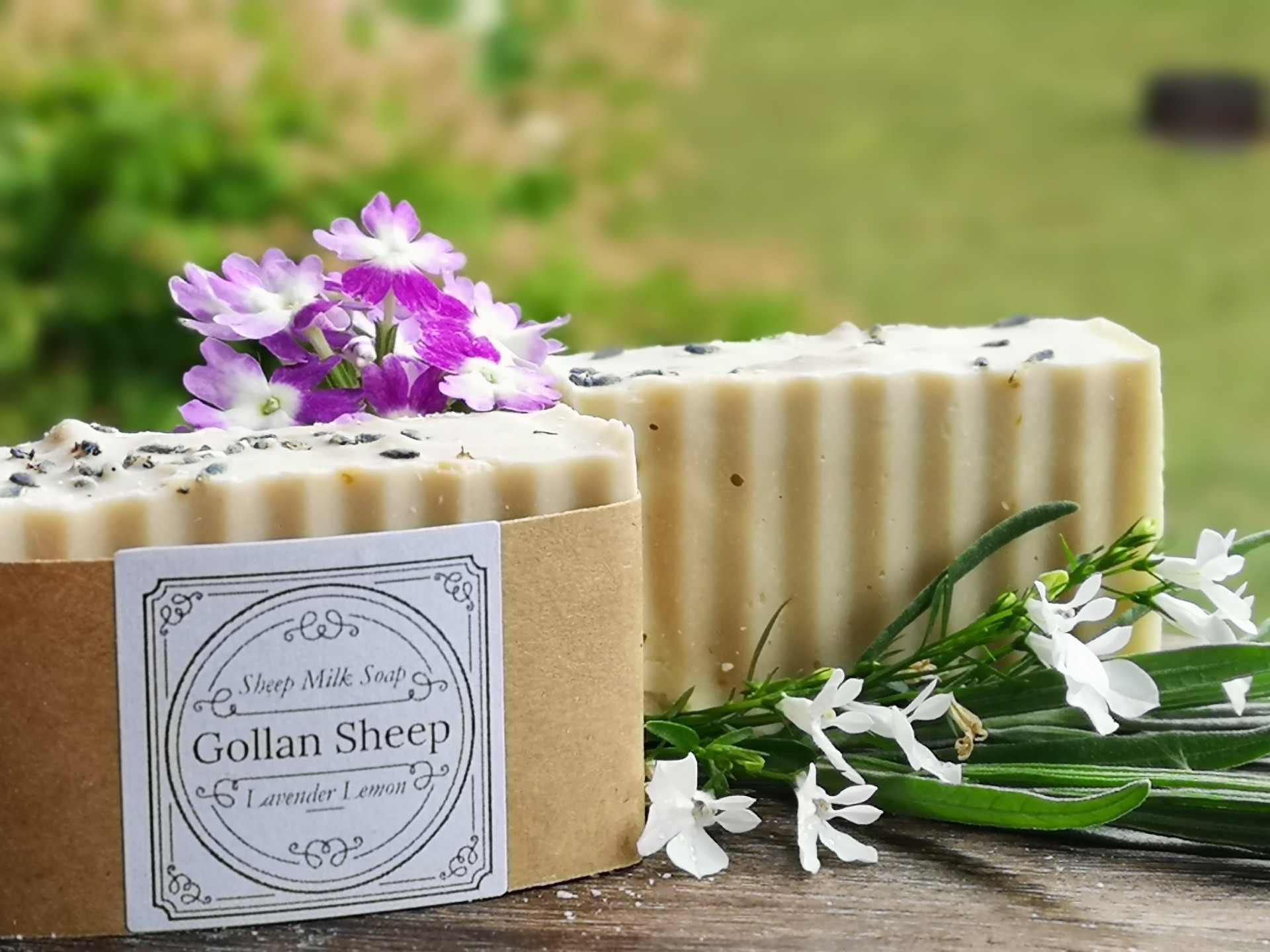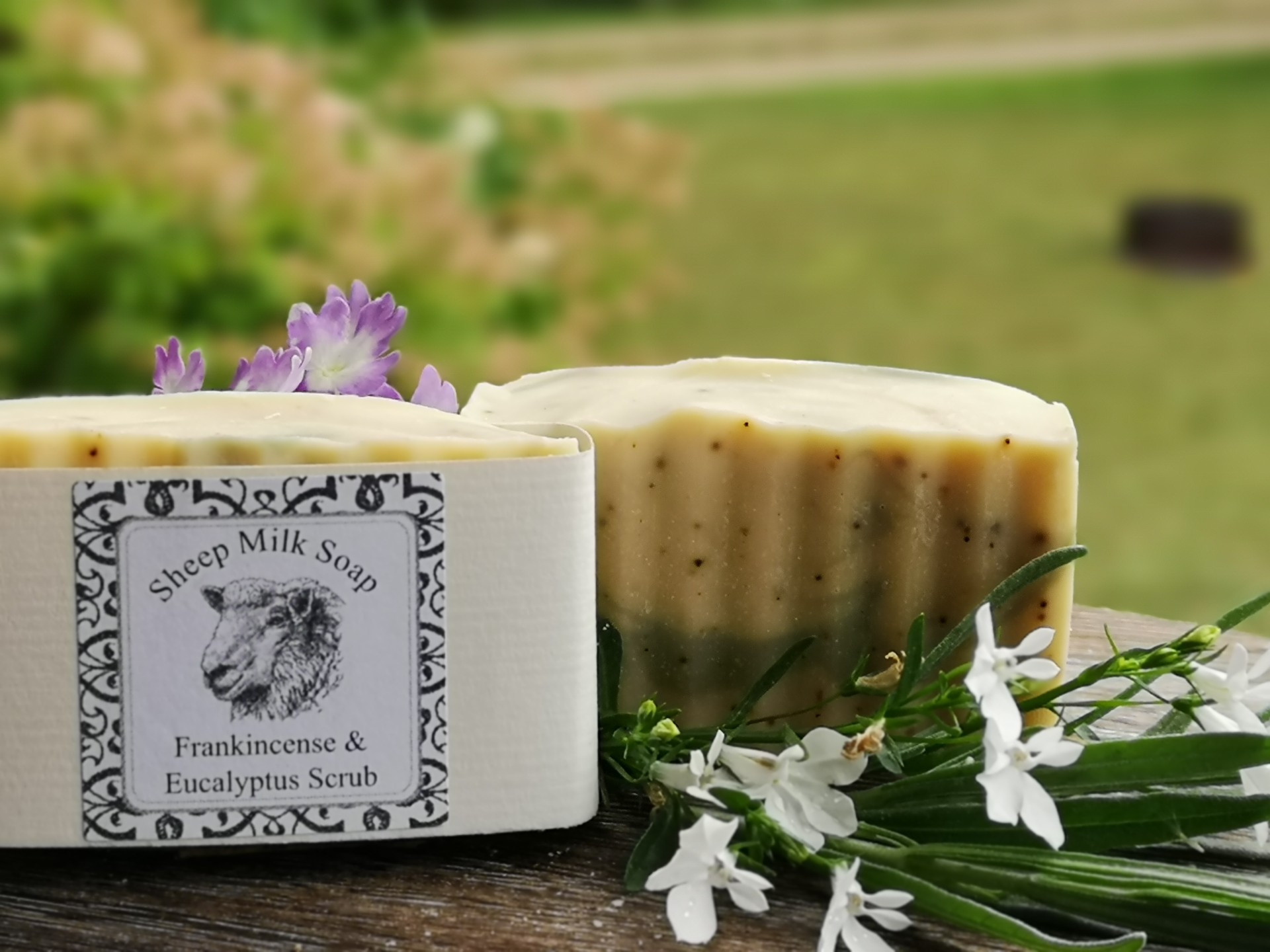 Activated Charcoal & Lemongrass
Ylang Ylang
Natural
Lavender
Frankincense & Eucalyptus Scrub Soap

More varieties coming soon! We will list them as they are ready
Our Soap Scents Available:
Patchouli
Lavender
Apple Spice
Eucalyptus & Frankincense Scrub
Natural (unscented)
Jasmine
Sandalwood
Activated Charcoal & Lemongrass
Lemongrass
Almond
Black Raspberry & Vanilla
White Tea & Ginger
Bergamot & Sea Grass
Ylang Ylang